It's been a long time coming. We've been hard at work putting together innovative puzzles, building props and creating ambiance, and keeping the detective story line going. Behind Closed Doors continues the story of the crime ring in Kingston after Irene's Kitchen closed down. We're very excited to share this new experience with you. 
It's been a summer full of learning curves, long nights, and lots of iteration. We've had a few groups try the room (beta testers and actual guests) and have received really good feedback on the experience. In fact, we've already had some new records set for this room!!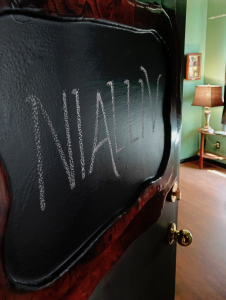 As always, our escape rooms are very story based and this one is no different. But there is one thing that makes this experience different from the rest. This escape room experience is a reconnaissance mission. We're sending you to gather information to help us take down the crime ring and to get important information; you need to solve a series of puzzles and put the pieces together. An optional secret exit may also be there 😉
We're super stoked for you to try this room as well as our other cases so for the month of September, if you book on a Wednesday and use the code watsonwednesday, you and your group will get a 20% discount. This discount is only available until the end of September so take advantage of it while it's here!!